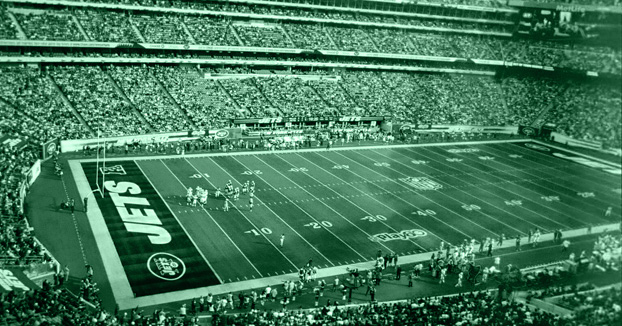 Alabama running back Trent Richardson is the best running back in the draft, and a player with star potential. It's unlikely he slips to the Jets, but don't rule out the Jets trading up for him. Here is a conversation with the Pensacola, Florida-native.
Q)You had knee surgery a couple of months ago. What can you tell us about that?
Richardson: I had a little meniscus, lateral. It was a little scope. I don't even call it a setback, for real. I just missed a little opportunity to run (at the combine) and show everybody what I can do, which everybody has seen.
Everybody knows I can run the ball. I've never been caught from behind, so if anyone wants to questions my speed, just look at the tape.
Q)Why should a team spend a top-10 pick on you?
Richardson: Because of the quality and the effort I'll bring to the game. When it comes down to it, I'll be the dude that's on the field and getting the ball on third and three or fourth and one, not to be cocky or anything.
I work on my game every day. Even if it's not physical stuff, I work in the classroom learning plays and learning the defensive line and what the linebackers and safeties are doing so I can pick up my blitzes. I love to block. I don't fumble. That's one thing that I do not do.
Q)What players do you admire?
Richardson: [Guys] that are complete [like] Adrian Peterson, not coming off the field when it's third down or when it's fourth and one, all those type guys, they got a nose for the end zone and a hunger for it. You can tell it's in them.
Q)Running backs aren't going in the first round as much anymore . . .
Richardson: They try not to take us like they used to in the first round, but hopefully I can change that or guys in this draft can change that. Mark (Ingram), he went in the first round, hopefully I can do the same thing, but go early in the first round.
Q)What makes Alabama players entering the NFL so mentally tough?
Richardson: Coach Saban. If you come in without mental toughness, Coach Saban will make sure you have it.
When it comes down to it, you have to have a mental toughness just to play at Alabama. If you're weak-minded, I don't think you'll last out there.
We haven't had a losin record since I've been there or since Julio's (Jones) been there or since Mark Ingram's been there. Since coach Saban's been there, he just turned the whole program around. He just got back to Alabama traditional football.
Q)How helpful has Mark Ingram been to you in your development?
Richardson: I was always his biggest critic and he's always my biggest critic. When it comes down to it, it's all out of love.
Q)You seem to love contract . . .
Richardson: A big issue with some football players that aren't really strong mentally is all the pounding that we do.
I love contact. I think when it comes down to, are you going to hit me or am I going to hit you, nine times out of 10, I'm going to hit you.
Q)You seem to love being the bell cow . . .
Richardson: I love contact, I love running the ball, I love having the ball in my hand first and second down and when I can I love putting the team on my back when we can't throw the ball or it's a rainy day or something like that.
Q)A great emphasis been put on the fact you are a well-rounded back . . .
Richardson: Most definitely. That's why they say I'm No. 1 on the board. When it comes down to it, at this level and in this game today, you got to be a running back who can do everything (to go) in the first round.
Q)Can you talk about your physical style of play?
Richardson: It's a mindset thing with me and I'm not saying that Ray Lewis ain't going to take me out, because when it comes down to it we're going to have to see each other in the hole. And I love Uncle Ray to death and he's going to bring me all the contact he can and beat me up in the hole, but why would you stand down in front of that?
(Premium will return by 10:30 pm on Sunday night.)
---