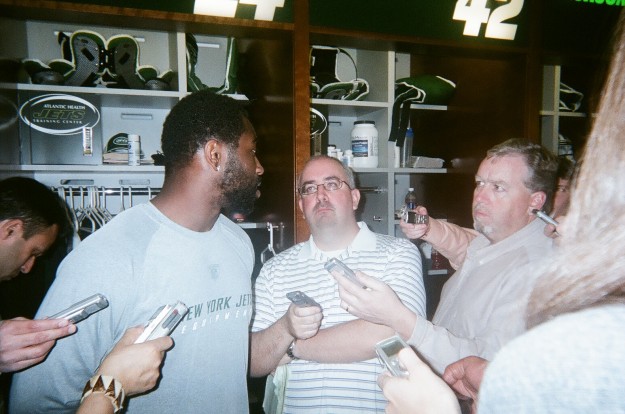 Q)What happened on the long gain to Brent Celek?
Revis: I don't know what happened because I was covering my guy and when I looked up, he was cutting across the field for a long gain. We will look at the film and make changes on these kind of plays.
Q)Are you disappointed in the defensive performance?
Revis: Yes. We did not play our best. We just have to have a goal to win our next two games.
Q)Are you frustrated at what happened in Philly?
Revis: I am a little frustrated, but the Eagles record does not mean they were not a good team. They have a ton of talent on their squad and we just didn't play well. We knew this would be a tough game. They got up on us fast and beat us.
Q)What do you guys need to do to cover tight ends better?
Revis: This is a position that can hurt you and we need to make some changes in many phases to stop this position.
---