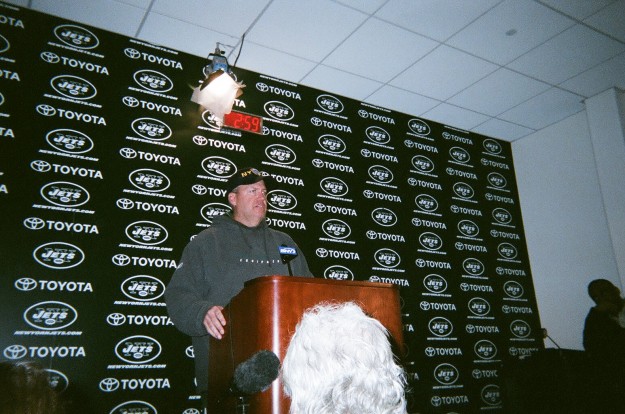 Q)How do you think Santonio Holmes will respond this week coming off a tough game?
Ryan: I think he'll play great.  I don't think there is any doubt he'll play great.  The guy's got great hands.  [The tipped] interception, hey, those things happen to everybody.  But he's such a good football player that I think he'll respond the way he always does, and that's to play a great game.
Q)What are your thoughts on the development of Victor Cruz?
Ryan: He's done a nice job developing. (It) seems like they go to him an awful lot, him and (Hakeem) Nicks. He's really developed into a fine player.
Q)How helpful has Plaxico been this week as far as insight on the Giants?
Ryan: I think you search for everything and Plax played there a long time.  He knows tendencies or whatever it is.  Then we're certainly up for some suggestions.
Q)Are you concerned he might get too pumped up for this game?
Ryan: No, every week he's the same way.  He's level-headed and he hits the field with a purpose.  He tries to get better each day.  He practices hard.  He's a great teammate, so that's what I've seen this week also.
---