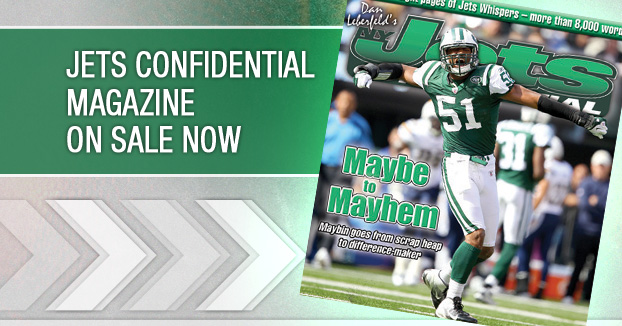 Q)What do you guys need to improve upon?
Greene: We have to just get back to work because we have two games left on the season. We need to treat it one game at a time. We made too many mistakes (in Philadelphia) and did not execute the game plan.
Q)Did you have an x-ray after the game?
Greene: Yes, I did get an x-ray for my pinkie because of a stretched tendon in it. I think I'm going to be fine and it will not affect me for next week.
Q)Did you guys have to throw more than you wanted to after falling way behind?
Sanchez: We had turnovers and it made it us have to make changes to try and catch up. We have two games left, and they are games we have to get.
Q)Did the Eagles defense surprise you guys with things they did?
Greene: Not all all. We knew what they were going to do, but the mistakes got in the way. We simply lost this game ourselves.
---