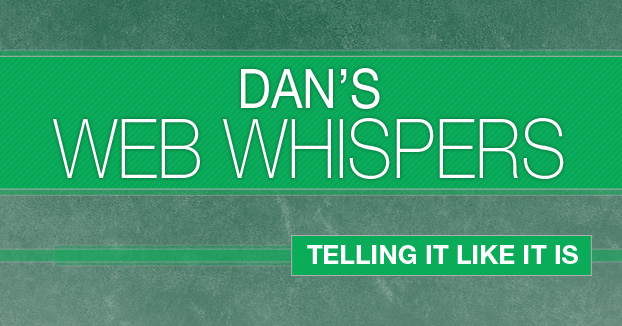 New Jersey – It's time for a heaping helping of Dan's Website Whispers from Jets camp. Enjoy . . .

There was one report today saying it was a good sign that John Connor was participating in special team's drills.
With all due respect to the report, while he had the orange beanie on that is used for the scout team, he was just standing on the side, and wasn't doing anything.
And then when the running backs assembled with Anthony Lynn for a drill, Connor didn't participate.
It's unclear whether he's going to play, and today gave us no clues one way or the other . . .
This game will feature two Mexican-American quarterbacks, Mark Sanchez, and Tony Romo, who is a second generation Mexican-American on his father's side. Tony's grandfather, Ramiro Romo, emigrated from Mexico to San Antonio as an adolescent . . .
TE Josh Baker's locker is still intact, so it's possible he could return to the practice squad . . .
Shonn Greene is off the antibiotics for his foot infection, and the foot is now 100 percent . . .
Guard Caleb Schlauderaff, who the Jets acquired from Green Bay over the weekend, is working at all three interior offensive line positions, so he can be the swing backup for Sunday's game.
But he has very little experience at center, so if there was an injury at center, left guard Matt Slauson would likely move over to center, and Schlauderaff would play left guard. Schlauderaff's only experience at center was in practice at the University of Utah, and practice with the Packers. He's never played center in a game.
Slauson has been a huge help to Schlauderaff this week in his crash course on the Jets offense . . .
Rex suggested that Dallas fans not wear their Cowboy jerseys to the game on Sunday. Good luck with that idea, Rex.
There are going to be a ton of Cowboy fans at the game, and the prediction here is that this contest will sound like a Dallas home game at times.
"Communication will be difficult up there," Cowboys QB Tony Romo said.
I don't agree. Dallas should be able to communicate fine.
Just ask Green Bay QB Aaron Rogers. He said it was a breeze last year to communicate with his line, against the Jets, in the New Meadowlands Stadium . . .
Sione Pouha is wearing a brace on his injured knee. He will play, but the proclamations that he was 100 percent were a little too positive . . .
There is a good chance that Dallas will play this game without both their starting cornerbacks – Mike Jenkins and Terrence Newman. If this is indeed the case, one side should be fine with Orlando Scandrick, but the other side might be the one the Jets could go after.
The current backup listed on the other side is Alan Ball, who played safety last year . . .
Many reports were ticked off today after how brief Mark Sanchez's once a week press briefing was. It was just six or seven minutes. He was running late, and didn't have much time for the press.
At the end of the interview session, a reporter asked Sanchez about Aaron Rogers calling his GQ spread "an embarrassment," but the scribe was cut off by a Jets publicist and Sanchez was escorted away.

---