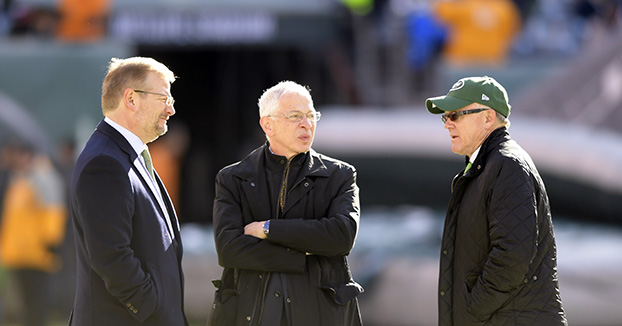 Florham Park – The Jets need to add a veteran quarterback as insurance in case Christian Hackenberg isn't ready.
I'm going to throw a name out you don't hear mentioned much, but I think would be a good fit – Chase Daniel.
Daniel is currently the backup in Philadelphia. He signed there last year because he thought he'd have a chance to compete for the starting job. That never happened. He was pretty ticked off about it.
Daniel's contract is a little pricey for a backup, so perhaps the Eagles would be willing to trade him to the Jets for a middle-round pick.
The reason I bring up Daniel as a good fit for the Jets is that he played in New Orleans from 2009-2012.
The Jets' new offensive coordinator John Morton spent the last two years with the Saints.
While Daniel and Morton didn't overlap in New Orleans, Morton is going to bring a big chunk of the Sean Payton's Saints playbook to the Jets, and Daniel knows that system like the back of his hand. He's very comfortable in it.
Also, during his four years in New Orleans, Daniel learned a ton from Drew Brees. He's almost like a poor man's Brees – a smart QB who spreads the ball around nicely.
If I'm the Jets, I'm making a call to Eagles GM Howie Roseman to see if Daniel is available.
*****Subscribe to the monthly Jets Confidential – a must-read for Jets fans – click below or calling 1-800-932-4557 (M-F, 9-5)
---