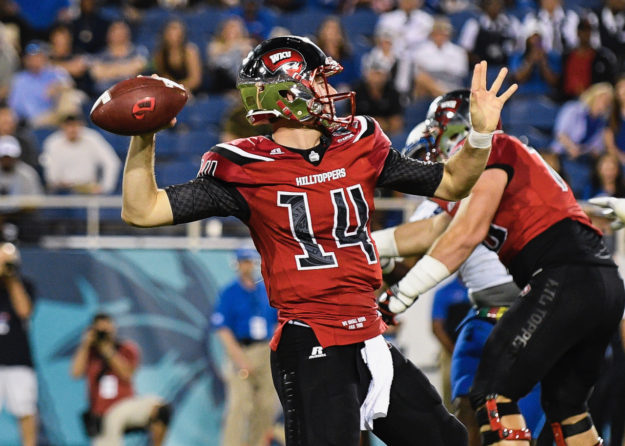 Not saying this guy is a candidate to start for the Jets, or have any bearing on whether they pick at QB at 2, but Joe Douglas seems to like him.
Talking about Mike White, who was their #2 QB in a few games this season, and one of nine players Douglas signed a reserve/futures contract after the season.
The former Western Kentucky QB, from Pembroke Pines, FL, has good size (6-5, 220), a strong arm, and flashed last summer in camp. There were days in camp he looked better than Sam Darnold.
The Jets clearly like White, a 2018 fifth-round pick of the Dallas Cowboys.
"White has good size and a live arm," wrote NFL.com draft analyst Lance Zeirlein before the 2018 draft.
Once again, not saying he's a candidate to start, or will have any impact on the QB moves they make this off-season, just saying Douglas likes him, and he's somebody to keep an eye on.
***************************************************************
To subscribe to the monthly Jets Confidential Magazine, click below, or call 1-800-932-4557 (M-F, 12-4). A must read for Jets fans with so much stuff about Gang Green you won't read anywhere else. Get it, you won't regret it!
---