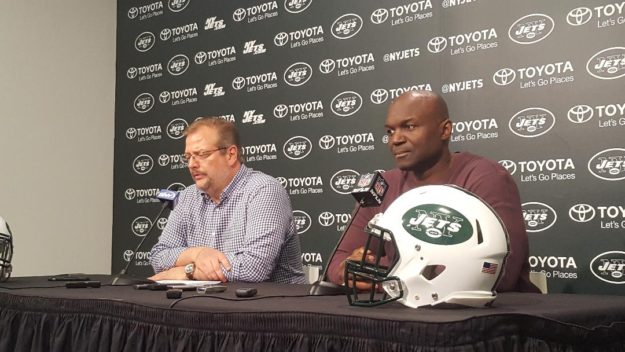 Since December, five players on the Jets' roster have been arrested.
According to the Miami Herald, Jets rookie tight end Christopher Herndon was arrested on Saturday.
The Miami Herald reports – "New York Jets tight end Christopher Herndon IV, a former University of Miami standout picked in the fourth round of April's NFL Draft, was arrested and charged with driving while intoxicated and taken away in handcuffs at the scene of a car accident just before dawn Saturday. Herndon, 22, was driving a Nissan Armada and hit and totaled a Toyota FJ-40 Land Cruiser owned by Albert Elliott, 76, of Manalapan, New Jersey, at 4:45 a.m. Saturday on West Interstate 80."
In December, cornerback Rashard Robinson was arrested and charged with drug possession and carelessly driving.
In January, wide receiver Robby Anderson was arrested and charged with several violations, including speeding and reckless driving.
In February, linebacker Dylan Donahue was arrested and charged with DWI and reckless driving, going the wrong way in the Lincoln Tunnel and crashing into another vehicle.
In January, linebacker Kevin Pierre-Louis was arrested in Kansas and charged misdemeanor counts of possession of a controlled substance, having no driver's license, possession of drug paraphernalia and no display of a numbered license plate. He wasn't a member of the Jets at the time, but they signed him on March 23 to a two-year deal.
And now Herndon.
---