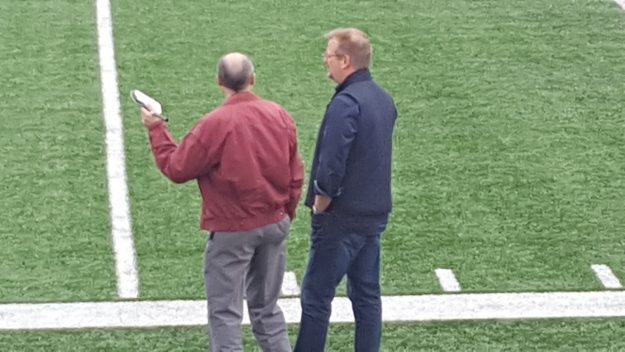 Buster Skrine did an interview with ESPN's Rich Cimini last week, and said the Jets aren't "rebuilding."
"You can't rebuild in New York," Skrine told ESPN. "Because [the media] will eat us up,"
Perhaps that is true to a degree, but that isn't the reason the Jets are avoiding the "R" word.
Why aren't they rebuilding?
First of all, they are in the third year of the "MacBowles" program. What management team in their right mind starts rebuilding in the third year of their plan?
Secondly, the Jets have missed the playoffs six years in a row. They are in no position to make it seven in a row without even trying.
But third, and most important, the NFL system is set up for parity. No other league has more personnel rules and regulations to promote parity than the NFL. A perfect example is the extra 2017 third round pick the Jets were granted for free agents they lost in 2016. Another parity promoting apparatus is the draft and waiver wire pecking order based on the won-loss records from the previous year – worst to first.
By the way, a lot of people around the NFL don't like the word "parity." NFL legendary personnel man Gil Brandt corrected me last week when I used the word.
"It's not parity, it's competitive balance," Brandt said.
So with so many rules favoring the teams that struggled the previous year, "rebuilding" is a foolish word, foolish concept.
I'm not saying the Jets are going to be a Super Bowl contender in 2017.
But to write-off a season, and claim you are "rebuilding," is a foolish concept in the NFL.
So the Jets are smart to eschew that word.
*****The draft preview extravaganza issue of Jets Confidential Magazine comes out later this week. To subscribe to the monthly Jets Confidential Magazine, a must read for serious Jets fans, click below or call 1-800-932-4557 (M-F, 9-5).
---