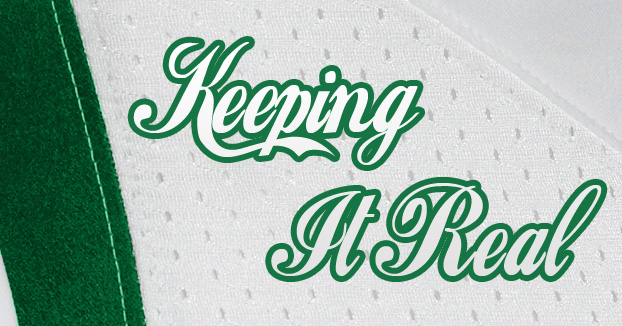 Premium – You could make a strong argument Rex Ryan is a victim this year, and should be cut some slack. What am I talking about? Let's get into it . . .
Rex Ryan did so much spinning in his Monday press conference that some of the reporters in the room had to be treated for Vertigo.
"The press conference was mind-blogging bad with nonsensical answers that went nowhere," said one beat writer.
I'm kidding about the Vertigo, but Ryan was in full spin mode defending Geno Smith, trying to say a lot of the offense problems aren't on him.
But while the press conference was mind-numbing, I'm going to cut Ryan some slack here. He's doing his bosses bidding.
Geno Smith is John Idzik's quarterback and he wants him to play.
So Ryan is in a tough spot. He really needs to go along with this. He's trying to keep his job.
But you know what, when Ryan says, "The mistakes we made, they're not on one person. It doesn't paint the whole picture and it's certainly not on one guy," he make a decent point. There are other rookies starting too soon to blame also.
While I do think Smith is a big part of the problem (though it's not his fault – it's the fault of them who forced him into action way too soon), I think Idzik has made matters worse by having three other raw rookies starting. It's hurting the team.
Think about it – Dee Milliner gave up the only touchdown of the Baltimore game, a 66-yard strike to wide receiver Jacoby Jones.
And Milliner has struggled throughout his starting tenure, giving up a lot of big plays. And like Smith, he was forced into the lineup too soon (he missed SO much time in the spring and summer, and wasn't ready).
So Milliner has contributed to scores that have created bigger deficits for Smith. With a rookie quarterback, you need to keep the scores manageable.
Darrin Walls should have started until Milliner was truly ready – not just physically, but mentally (he's blown a bunch of assignments).
And two of Geno's body guards are rookies who were also forced into the lineup before they were ready – left guard Brian Winters and fullback Tommy Bohanon.
Winters has been wildly inconsistent, which isn't unexpected since he's transitioning from college offensive tackle to NFL guard, and he missed a lot of valuable reps this summer due to a high ankle sprain. That REALLY set back his maturation process.
On the Jets' first series against Baltimore, after a terrific Wildcat run by Josh Cribbs of seven yards, that created a very manageable third-and-one, Chris Ivory was stopped on the line by nose tackle Haloti Ngata, and the Jets had to punt.
Winters was beat on inside move by Ngata, and this has happened to him a lot – he's consistently beat by inside quickness.
And Tommy Bohanon is too indecisive as a blocker, often having a hard time deciding who to pick up. He needs to improve his blocking instincts. He also has trouble sustaining blocks due to his short arms.
I will give you a play where both players did a poor job on the same run.
Late in the first quarter, Bilal Powell had a run for no gain.
The play was blown up by DE Arthur Jones, who blew by Winters on an inside move, and Tommy Bohanon was indecisive and didn't block anybody on this play.
The blocking issues of Winters and Bohanon aren't hurting Geno's cause, whether it's in the running game or in pass protection.
The Jets are starting five rookies, and only one who is truly ready for prime time is Sheldon Richardson (who I think would go #1 overall if the draft was held again).
So this plan by Idzik to start so many rookies is really hurting Rex, and the three struggling rookie starters, aside from Geno, aren't helping the case of the rookie signal-caller.
Remember, Mark Sanchez had a veteran team around him when the Jets went to the AFC Championship game his rookie year. That helped buttress him.
So honestly, Idzik having so many rookies learning on the job, to me, has dealt Ryan a bad hand.
[/private]
November 26, 2013
Premium will return by 9:30 pm on Wednesday.
---