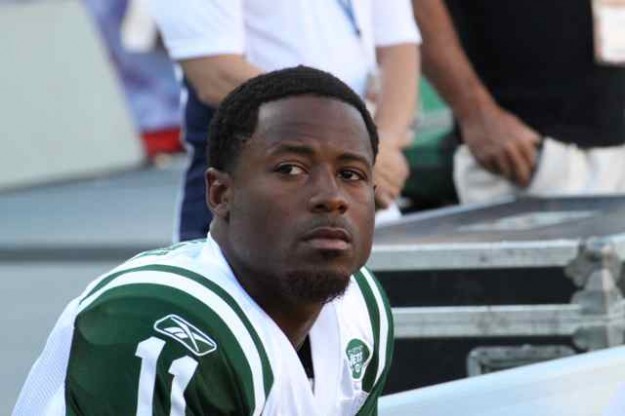 Here are my thoughts on the Jets hiring of Tony Sparano as their new offensive coordinator.
I think it's a terrific move for a few reasons.
*His fiery personality will give this offense the kick in the pants they need.
*His great knowledge of the division will really come in handy. He will be an amazing resource for New England prep weeks.
*Rex always plays the good cop rule with his players; Tony can fill the much needed bad cop role.
*As a former head coach, Tony will be a great guy for the Rex Ryan to lean on. Rex needs to take the next step as a head coach, and Tony can help him do that.
*Tony is superb running game coach, and he will help the Jets a great deal in this area.
*Tony will give Mark Sanchez the tough love he needs. There has been too much appeasement up to this point.
*If Sanchez struggles, Tony won't hesitate to push Rex to make a QB change.
*Tony is really good at coaching the Wildcat, and in Jeremy Kerley (pictured above), he has a terrific Wildcat QB to work with.
*The Jets have lost the imprint Parcells put on the team when he changed the culture. Tony, a Parcells disciple, can bring some of that Parcells culture back to Gang Green. Whether you like Parcells or not, he knows how to run a tight ship, and Rex needs to tighten this ship up.
*Tony is a no-nonsense coach, so he can help Rex clean up some of the problems in the locker room (though I don't think he can help with Santonio Holmes).
*Tony is one of the best offensive line coaches in the business, and he should be able to help Wayne Hunter and Vlad Ducasse, improve their skillsets.
Premium will return by 2 pm on Thursday, with a look at the linebackers.
---