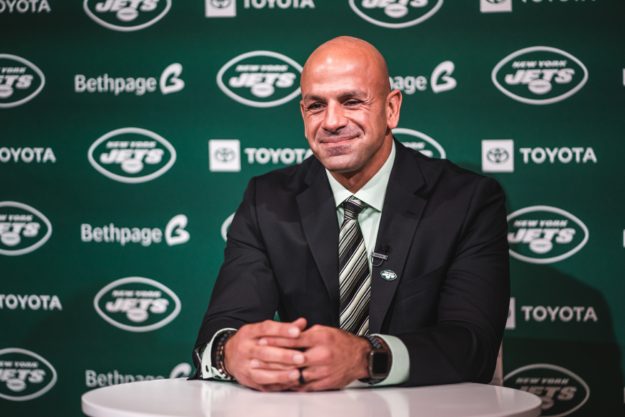 NFL Network's Tom Pelissero announced that the Jets are retaining special team's coach Brant Boyer from the team's old staff.
This makes perfect sense.
He fits the new staff well.
You have seen all the highlights of how fiery Robert Saleh is. Well Boyer is the same way.
Some people might not be aware of Boyer's fire-and-brimstone style, because you don't see a ton of cutaways of special team's coaches during television broadcasts.
However, fans that had a chance to go to training camps from 2016-19 (no open practices in 2020), can tell you about Boyer's fire in the belly.
Look, I understand, being a good coach isn't all about yelling and screaming, but this guys isn't just fiery, but a really good special team's coach and also a terrific teacher of fundamentals.
I know some people are going to point to the Jets' kicking issues, but that really wasn't Boyer's fault.
Think about some of the kickers the former GM let out of the building, like Seattle's Jason Myers, who didn't miss a field goal this past season.
The no-nonsense Boyer is right out of Central Casting to coach with Saleh.
******************************************************************
The new issue of the monthly Jets Confidential Magazine comes out early next week, and it's one of our best ever, with tons of Jets Whispers and Robert Saleh coverage. To subscribe to this must-read for Jets fans, click below, or call 1-800-932-4557 (M-F, 12-4).
---