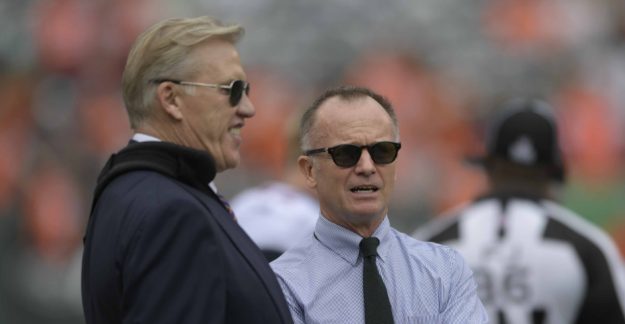 In Florham Park, the GM doesn't report to the head coach, and the head coach doesn't report to the GM.
They are equal and both report to the owner.
The problem with Mike Maccagnan and Todd Bowles being on equal footing, is whose going to force changes on the scouting side, or the coaching side, if they're needed?
With the current set-up, Maccagnan can't tell Bowles what to do, and Bowles can't tell Maccagnan what to do.
So where is the football oversight?
Like if somebody doesn't like benching struggling players due to stubbornness, who is going to step in and DEMAND it?
That would have to be Christopher Johnson, but he doesn't seem like that kind of guy, at least not yet. He's a great guy, but always reminds us he's not "Jerry Jones."
So if both guys report to the owner, not to each other, whose going to oversee the decisions each is making, if the owner is pretty hands off?
The Jets should take a long, hard look at hiring a VP of football operations who oversees the coach and GM, somebody not only with great football acumen, but alpha dog leadership qualities.
Having the coach and GM on equal footing, and no football guru overseeing what they do, just doesn't seem like an ideal way to go.
And can lead to inertia.
************************************************************************************************
To subscribe to the monthly Jets Confidential Magazine, a must-read for Jets fans, click below, or call 1-800-932-4557 (M-F, 9-5).
---