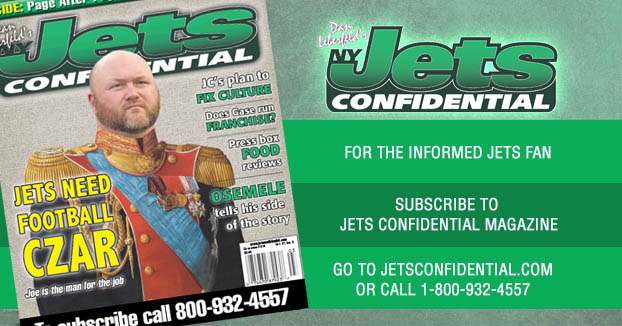 This is one of the most important things you must do to have a winning football team, and Jets GM Joe Douglas knows it.
And that's build a strong football culture.
Douglas was part of those in Baltimore and Philadelphia, and now he's looking to build one with the Jets.
"The plan is to create the best culture in sports," Douglas said recently. "What do I mean by that? I think the best culture, it's a self-sustaining entity where professionalism, leadership, it's transferred from one generation of players to the next. You see that in every great team. Every great team has that culture. That's what we're going to try to create here."
What will it take to create a great football culture with the Jets?
"It's going to take people with the right level of commitment, character and competence," Douglas said. "Every person, every player that we bring into this building, they're going to be assessed on their fit within our culture and their ability to help us achieve our ultimate goal, which is win a Super Bowl, year in and year out."
He knows what it looks like from his last two stops in Baltimore and Philly.
Let's see if he can make it happen with Gang Green.
****************************************************************************************************************************
To subscribe to the monthly Jets Confidential Magazine, click below, or call 1-800-932-4557 (M-F, 9-5). A very unique look at Gang Green delivered to your mailbox every month, with so much stuff you won't read anywhere else. Get it, you won't regret it!
---