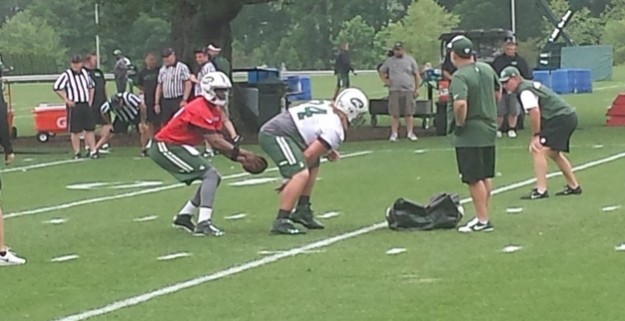 Geno Smith is right.
When the Jets' third-year quarterback was asked about being ranked as the 32nd best NFL quarterback by ESPN, he replied, "I hate to talk about individual stuff. It's a team game. It's about where we end up at the end of the year."
Good answer.
Football is the quintessential team sport.
Ranking quarterbacks, or ranking the top 100 players, aren't what it's all about.
The most important rankings are your won-loss record, and which team is the last standing at the end of the season.
Little else matters.
Clearly Smith needs to play better than he did in his first two seasons (when he was forced into action before he was ready) for the Jets to be an improved team.
But he is right, individual rankings don't matter.
Team rankings do.
*Don't forget to pick up the Training Camp Preview issue of Jets Confidential Magazine. Tons of good stuff about Gang Green. You can subscribe to JC Magazine by calling 1-800-932–4557 (M-F, 9-5) or on this website. A fun read for Jets fans.
---