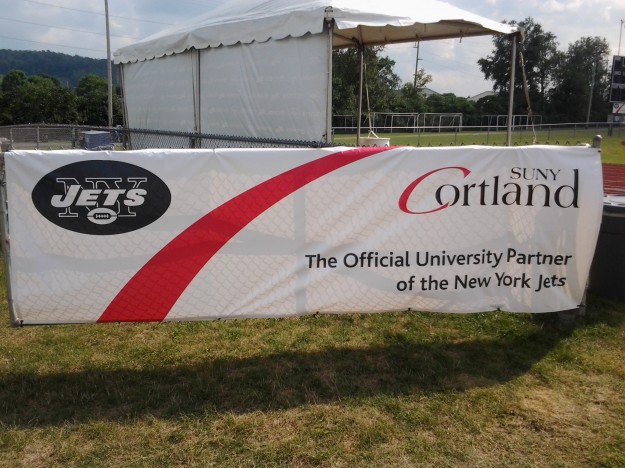 The Jets have had a rash of pulled muscles at the wide receiver position.
Somebody asked a very good question to Rex Ryan on Wednesday regarding this issue.
In their new offensive system, the Jets are getting in and out of the huddle faster, and have been getting more plays off. Are the injuries connected to the faster pace on offense?
"Maybe so – maybe that's just it," Ryan said. "It's so much quicker that maybe that is the case. But this is who we are and that's not going to change. We're not slowing up. This is not just great for our offense, it's great for our defense because so many teams now are no-huddle and our guys will be used to playing at that kind of tempo. I thought a lot of no-huddle teams were gaining advantage because quite honestly, they're not used to working at that level. I think we are."
---