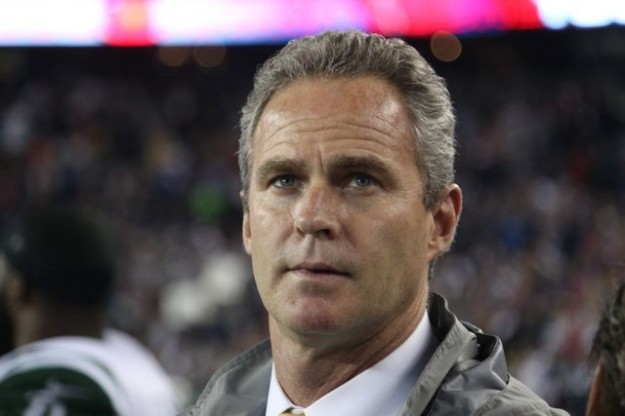 With their fifth-round pick, the Jets chose to address the offensive line, selecting Jarvis Harrison of Texas A&M.
For a 6-4, 325-pounder, Harrison possess great athleticism, which is possibly owed to his younger days. He played basketball for most of his life before starting to play football as a junior in high school.
He's versatile in that he can play multiple positions along the line, although he said his best fit is at guard. At A&M, he started at both guard spots and at left tackle.
Some have questioned his commitment to football, perhaps one of the reasons he dropped to the fifth round. Harrison said he doesn't let the criticism get to him, adding that he believed he could have gone earlier in the draft.
"I don't listen to stuff like that," Harrison said. "It doesn't bother me what people think."
Injuries could also be a concern. He had labrum surgery in both his shoulders. The first, on his right shoulder, came in January 2012. He had one on his right shoulder in January 2014, and missed a few games after a slow recovery. Dr. Ken Montgomery, the Jets' team physician, had to check off on this pick.
Harrison said that he has not had any setbacks with his shoulders after either surgery.
---