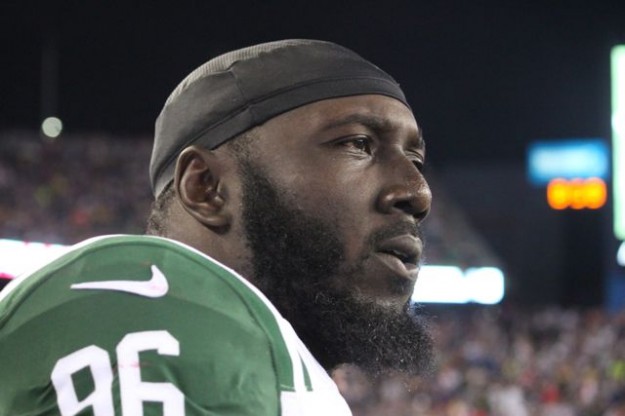 Has Mo Wilkerson softened his stance a little?
Last Wednesday he told the New York Post about his contract dispute – "It's shocking. It's frustrating because I feel like I've earned it and I deserve it. It would be different if I was just a mediocre player. I feel like each and every week I'm dominating and it's showing. The stats speak for themselves. Basically, what more do I need to do? You know what I mean?
"Do I feel that they want me back? As of right now, no. I don't feel like they want me. I'm a talented guy. Everybody knows that. I feel like they're going to get the best they can out of me and just let me go. That's how I feel. Do I like that feeling? No. I'm a New Jersey guy, born and raised and would love to raise my family here."
But on Friday at a charity bowling event in Linden, he seemed to tone down the vitriol, telling the AP, Newsday and NJ.com, "Yeah, I'm surprised, frustrated. But what can I do? What can I say?
"It's out there and I feel like I deserve it, you know, a deal. I understand it's a business, but my focus right now is just rehabbing the leg and getting ready."
The last line of that quote sums it up best – "it's a business" and "my focus right now is just rehabbing the leg."
And it's tough from a business standpoint for the Jets to give Wilkerson $63 million in guaranteed money when he's rehabbing a broken leg. It's not his fault he broke his leg, but it happened.
So it's likely he'll have to play this year under the $15.7 million franchise tag, and get a long-term deal next year, with the Jets or elsewhere.
****The new issue of Jets Confidential Magazine will be on news stands later this week. It's loaded with stuff on Gang Green you will not read anywhere else. To subscribe click below.
---