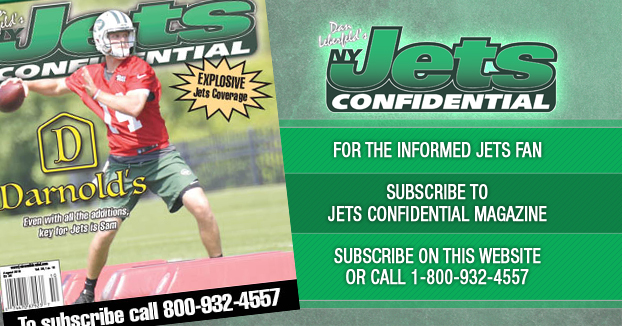 Jets QB Sam Darnold could really use something like this.
Las Vegas Raiders quarterback Derek Carr organized a workout at a Nevada park this week with passing game targets like wide receivers Hunter Renfrow, Zay Jones and tight end Darren Waller.
Recently, Tampa Bay Buccaneers QB Tom Brady did the same thing at a Florida high school, with players including wide receiver Mike Evans and tight ends Cameron Brate and O.J. Howard.
Darnold could use a few sessions like these real bad.
Keep in mind, he might have two new starting outside receivers this season in free agent addition Breshad Perriman and 2020 second-round pick Denzel Mims.
Obviously, through no fault of his own, Darnold hasn't been able to practice with these guys in off-season workouts in Florham Park.
And for Darnold, it's hard to organize a workout like Carr did in Nevada, or Brady did in Tampa Bay, in New Jersey, at a park or high school, because the state is locked down by Governor Phil Murphy.
But the bottom line is this lack of work for Darnold with his new weapons is far from ideal for the 22-year-old signal-caller. There is way around that.
Historically, spring practices are a great time for quarterbacks to get on the same page with passing game weapons, especially new ones.
Perhaps somebody can set up a Jets passing game workout somewhere in the United States, perhaps in a state with a less draconian rules than New Jersey. Yes, Murphy just said teams can start practicing at facilities, but that could take a while to get that going.
If Darnold doesn't start getting some work with Perriman, Mims, and others, like new receiving back Lamical Perrine, it could hurt their collective chemistry in 2020. Training camp alone is probably not enough. If it was, why would they have off-season programs?
Not pointing any fingers here because it's not an ideal situation right now. We all know that.
But Darnold does need some work with his passing game weapons, especially the new ones.
That is pretty obvious.
*****************************************************************************
Dan's Website Whispers five days a week, Monday-Friday, all year round, on this website, for just $7.95 a month. Don't miss out! Different content from from our monthly magazine. Click below to sign up for the Dan's Website Whispers, the monthly magazine, or both.
---