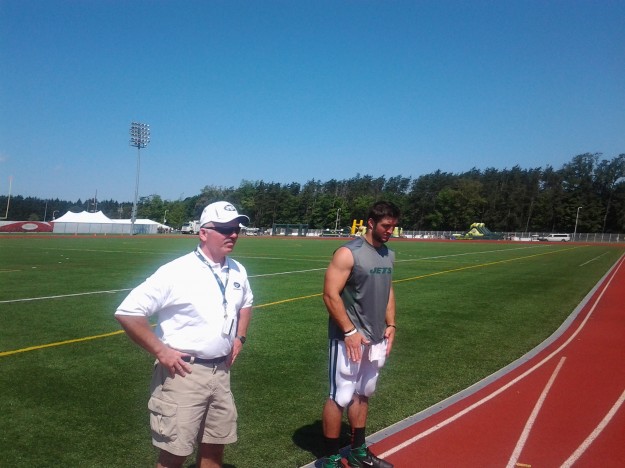 So how is Tim Tebow doing after four practices in Cortland?
Let's ask him.
What have been his biggest challenges?
"Progressions vs. coverages, your checks," Tebow said. "It all changes based on the defense. Just making good decisions and checking the ball down and things like that."
How is he progressing as a passer?
"I feel like this offseason I made a lot of strides," Tebow said. "I feel like there is some stuff that I'm still working on, especially with the way that we do drops and progressions through your footwork and the timing."
What about his mechanics?
"I've definitely been working on it," Tebow said. "I hope there's improvement. I feel like I've improved with it. I'm trying to get more quicker and compact. You just want more accuracy and to get it our faster. Hopefully that's happening."
How is he doing on special teams?
"It's still pretty new to me," Tebow said. "What I'm doing (as the punt protector) is kind of like being a quarterback out there with all our calls, checks, audibles, fakes. It's pretty fun. "
---