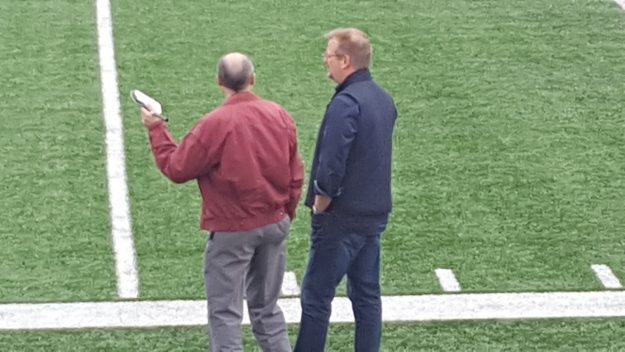 Yesterday, the New York Post ran a headline – "Jets waving white flag on 2017, so Brandon Marshall could be next cut."
I don't know what they are going to do with Marshall (I'd keep him if he leaves Showtime), but I totally disagree with the premise – "Jets waving white flag on 2017."
Let's see what they do in free agency and the draft. Let's see who their quarterbacks is. It's way too early to state, "Jets waving white flat on 2017."
Yes, they got rid of some veteran players over the last few weeks, but all those moves were pragmatic, aside from Nick Folk.
Offensive tackles Ryan Clady and Breno Giacomini have health issues and make too much money. You could make the same argument about Nick Mangold.
Darrelle Revis made $17 million last year, and performed like a player making the league minimum. It was time for the Jets to move on.
What is the big deal about all these releases, and why do they signal that the "Jets are waving the white flag on 2017?"
Let's see what they do in the draft and free agency before we proclaim they are writing off the season.
I'm sorry, I'm just not buying the premise right now that they're "waving the white flag on 2017."
*****To subscribe to Jets Confidential Magazine, click below, or call 1-800-932-4557 (M-F). Don't miss out.
---