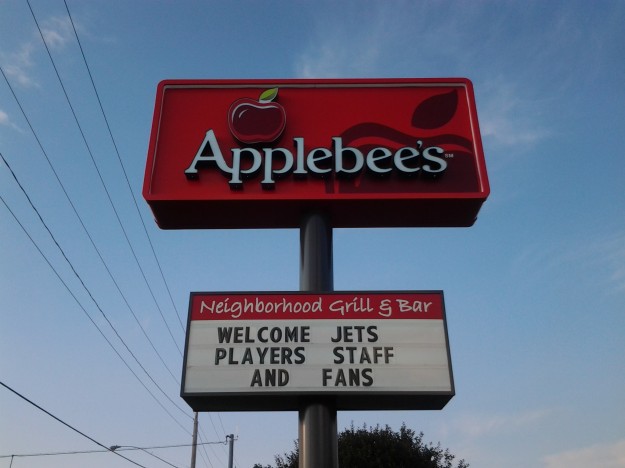 Cortland – This is my third training camp in Cortland, and I've always liked the Applebee's in town.
I went back there tonight, and had another good meal.
I had a Veggie Burger with fries, an ice tea (plenty of refills), and a small hot fudge sundae for dessert.
Everything was very good.
I ate at the bar, and the bartender, Elizabeth, was very friendly, and provided great service. The manager, Vinny, came over several times to see how I was doing. He's a good man.
I don't know what happened with Joe McKnight, but I highly recommend the place.
---