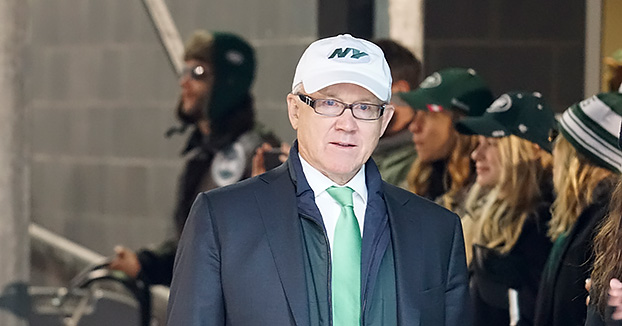 The Chicago Bears have traded wide receiver Brandon Marshall to the Jets. The announcement was made by ESPN's Adam Schefter.
Is this a good trade?
Impossible to say without knowing who the Jets' quarterback is going to be in 2015.
Quarterbacks make receivers, receivers don't make quarterbacks. Any personnel evaluator or coach worth his salt knows that.
Why do you think the Green Bay Packers keep letting receivers leave in free agency, like Greg Jennings, James Jones and now possibly Randall Cobb? They have Aaron Rodgers.
Why do you think the New England Patriots moved on from myriad receivers over the years, like Wes Welker and Deion Branch? They have Tom Brady.
I have no issue with the Jets trading for Marshall – he's an elite talent. But honestly, how much did he help the Bears win last year with their substandard QB play? Not much.
So I will reserve judgment on this trade until I see who the Jets' quarterback is this year.
Because star receivers can't make quarterbacks read defenses better, have better pocket presence or with their progressive scans.
---