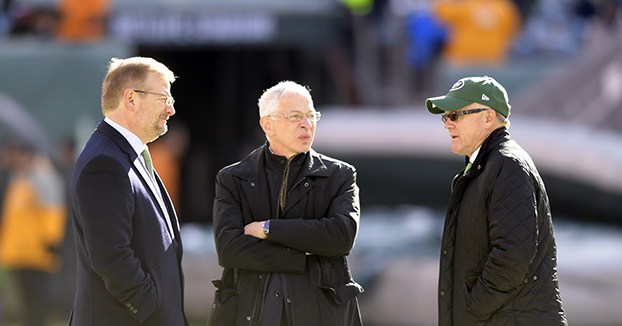 East Rutherford – The Jets finished their season with an impressive 30-10 victory over the Buffalo News.
And it's always good to end a season with a victory, on a positive note.
But the Jets' brass can't let the victory impact their thinking regarding all the work they have to do this off-season.
In other words, don't put this team in Canton over beating an average Bills team playing without their starting quarterback (Tyrod Taylor).
The Jets' brass has a lot of work to do this off-season – a lot, and it's important to avoid placing too much stock in the team's strong showing against Buffalo.
And Todd Bowles knows that.
"We were just a better team today," Bowles said after the game. "We finished today on a high note. We're happy today. Going forward, we understand we [had] 11 losses and [how] we played during the season. We're happy with the game today. That doesn't mean we're going to the playoffs next year because we won today. That just means we finished on a good note."
So the Jets and their fans should enjoy this win, but nobody should wear rose-colored glasses based on what happened on Sunday.
*****To subscribe to the monthly Jets Confidential Magazine, to follow what should be an active Jets off-season, click below, or call 1-800-932-4557 (M-F, 9-5).
---