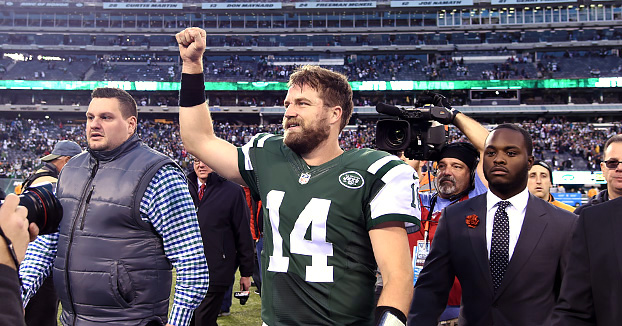 The Jets' contract stare-down with Ryan Fitzpatrick and agent Jimmy Sexton continues.
According to sources, clearly from the Sexton camp, the two sides are very far apart.
The Denver Broncos have some interest, but not at Fitzpatrick's current asking price.
But if Fitzpatrick lowers his demands, and it's a battle between the Broncos and Jets for his services, the Jets clearly have the edge.
Aside from the familiarity factors (offensive system, teammates and so forth), there is another angle that favors the Jets.
With the Jets, barring injury, he will be the Week One starter.
"He'll go in as the starter," Todd Bowles said in February.
In Denver, Mark Sanchez has already been assured he will be allowed to compete for a starting job.
"Get in here and compete your butt off for a starting role," Sanchez said in Denver yesterday. "I'm battled-tested; I've been through the fire."
So if the money's close, and you are Fitzpatrick, where are you going to go, a place where you are assured of the starting job (Jets) or one where you will be thrust into a QB competition (Denver)?
Returning to the Jets is the obvious choice.
****To subscribe to the monthly Jets Confidential Magazine, loaded with Jets Whispers, click below.
"
---