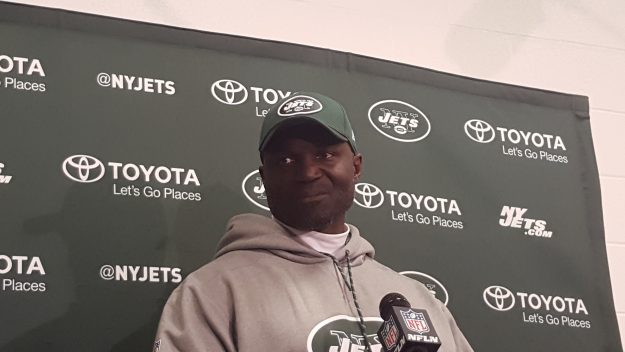 Cleveland – The Jets beat the winless Cleveland Browns today.
People will say beating a team like this means nothing.
But the bottom line is they won, and a "W" counts the same regardless of the opponent.
"It's hard to win game in the National Football League," said Jets receiver Brandon Marshall.
And the fact the Jets won by a close margin doesn't matter either.
"You don't barely squeak by to win a game," said Jets coach Todd Bowles. "When you win, you win, and when you lose, you lose. We don't complain when we lose, and we're not going to complain when we win."
So there is no reason for the Jets to apologize for this win.
They won that game. That is all that matters.
---