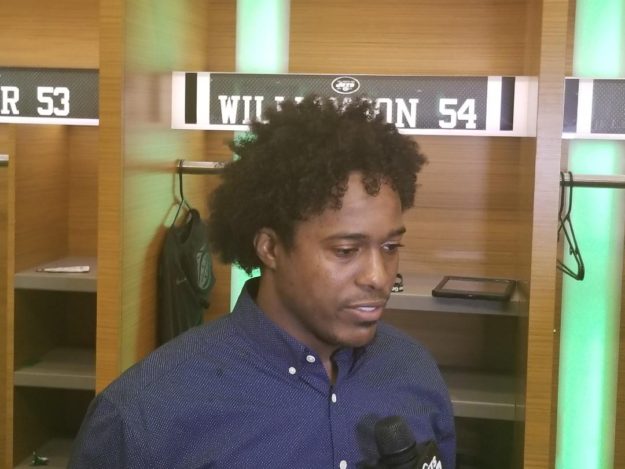 Q)What are your thoughts about the play of the defense?
Avery Williamson: I feel like we didn't do as well as we should have in the first half. We came out better in the second half and improved but we have to start better. We allowed 16 points in the first half and it's just not good enough. We have to make sure we improve on that.
Q)The second half . . .
Williamson: We came out in the second half and we did a better job but the emphasis, is to start off better. That's a thing we need to improve on.
Q)How do you explain coming out that way on defense with 10 days to prepare?
Williamson: It's frustrating and we will go back and look at the film and see what we could do better.
Q)What were the problems on third down?
Williamson: We have to do better and we need to get off the field and hold on third and long. We let them make some big plays and that hurt us.
---