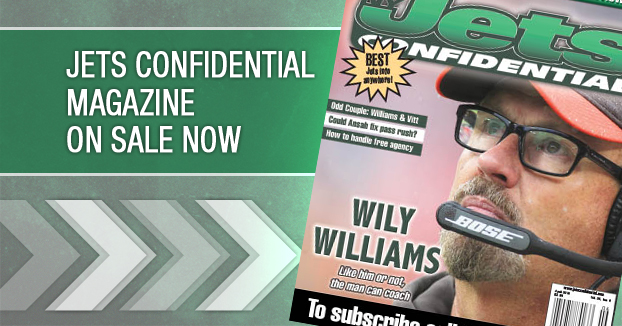 While there is a lot of criticism of one side of the ball, and rightfully so, you could make a strong argument the play of the other side isn't better.
The Jets' offense has struggled this year and taken a lot of heat, but you could make the case that the other side of the ball might be worse.
Fox Sports analyst Troy Aikman said during the first half of the Jets' loss to Denver:
"Right now, the Jets defense has been totally undisciplined."
You could probably take out the words "right now" and apply it to the entire season.
They have six roughing the passer penalties this season.
But beyond the penalties, the Jets the lack of defensive discipline has reared its head in other ways, like not passing off guys properly in zone defense leaving wide open receivers, and with their major issues setting the edge against the run.
The Jets clearly need to play much more disciplined football on the defensive side of the ball.
And perhaps need more oversight from people above the man running it, and not have an independent nation state within a team framework.
Some might argue that having essentially a head coach of the defense isn't the best approach.
"It's not good to have subcontractors on a football team – this guy runs the offense, this gun runs the defense, this guy runs the personnel department," said one former NFL GM (who didn't work for the Jets).
*************
To subscribe to Jets Confidential Magazine, click below, or call 1-800-932-4557 (M-F, 12-4). A blunt, unfiltered look at the Jets without the cheap shots. Get it, you won't regret it.
---