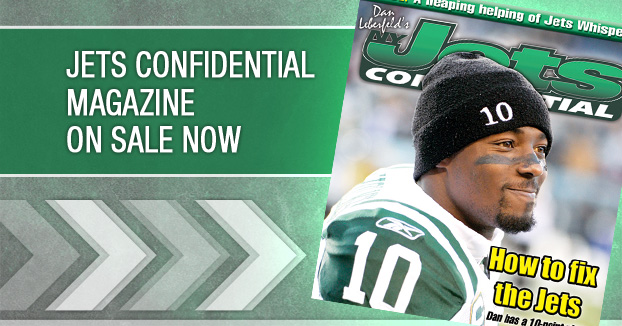 In the current issue of Jets Confidential (pictured above), I wrote, "the Jets need to stop forcing Rex to be P.T. Barnum."
And since the issue has come out, the more I'm hearing, the more I believe this.
From what I hear, over his first three years with the Jets, Ryan has had to serve two masters – both the football and marketing departments.
It seems like the Jets brass want him to win football games, and also sell tickets with his bombastic style, which manifests itself in wild proclamations that grab headlines.
This needs to stop.
The Jets need to let Ryan, a talented football coach, just focus on football, and stop putting him out there as marketing tool.
(To subscribe to Jets Confidential Magazine – with different content than this website – call 1-800-932-4557 or you can sign-up on this site).
---