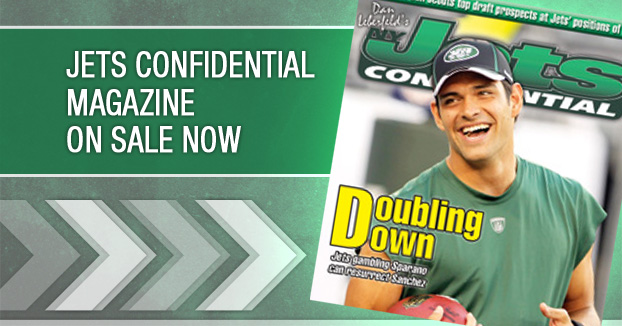 If the Jets could keep Santonio Holmes away from the media as much as possible, some of their issues with the receiver might go away.
He despises the press (and I think the feeling is mutual).
And so often when he is forced to deal with the press, problems arise. It's never pretty, and he often says things the Jets regret.
If I were the Jets, I would keep him away from the press the entire off-season, when he's not required to talk. Why ask for trouble, when you don't have to?
And then, during weeks he seems to be in a foul mood during the season, when he's required to talk by Roger Goodell, I would keep him away from the media, and pay the fine to the NFL. I'm dead serious.
Holmes and the press are a toxic brew, and he's often is so pissed when he talks to reporters, he says things in a heated fashion, that the Jets would probably want back (he doesn't want them back because he doesn't care).
Every time the Jets make him available to the media, they are rolling the dice.
Look how poorly things went in Orlando with Manish Mehta and Holmes this week (the Jets had nothing to do with setting up this interview).
---