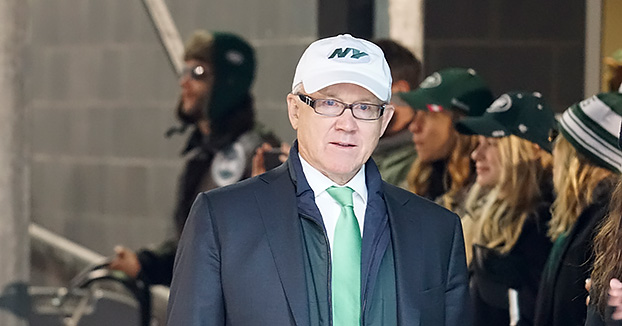 The Jets' selection of DE Leonard Williams has led to speculation about a possible trade of DE Mo Wilkerson, who is seeking a lucrative new contract.
Personally, I wouldn't trade Wilkerson in 2015, unless some team makes an insane offer that is too good to pass up.
The Jets have a chance to have perhaps the NFL's best defensive line this year with Williams, Wilkerson and Sheldon Richardson.
Obviously it's going to be hard to keep that group together long-term in a league with a salary cap, but this year they can do it.
Williams will get a slotted contract that won't be exceedingly expensive, Richardson is under contract, and thanks to a lamentable Collective Bargaining Agreement, the Jets were able to pick up a fifth option on Wilkerson for $6.969 million this year.
Of course, Wilkerson doesn't want to play for that amount, but what choice does he have?
And if he does end up playing for $6.969 million, even if he's unhappy, he's going to want to have a monster year to get a mega-deal in 2016, from the Jets or another team.
The Jets should take advantage of the rare opportunity they have this year, to have these three stud defensive lineman together, because it probably won't be possible down the road.
So the Jets should enjoy this luxury in 2015. This defensive line, along with the secondary they have assembled, could lead to a special defensive season for this team, that could help lift them to the playoffs.
Go for it.
---