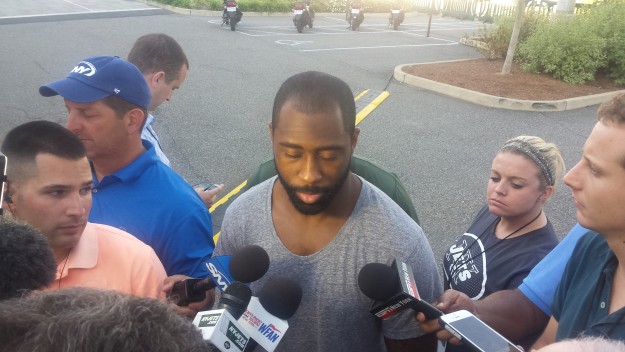 Florham Park – Darrelle Revis is still a good player.
However, it's foolish to put the 31-year-old cornerback on an island with no help at this stage of career.
So Jets defensive coordinator Kacy Rodgers is taking the right approach stating that Revis won't be matched against the Bengals star wide receiver A.J. Green on every play.
"It won't be just him," Rodgers said.
And it shouldn't be.
Forget his salary, forget his iconic status, when Revis needs safety help, give it to him. If an opposing team's top receivers isn't a good match-up for Revis, because the guy runs 4.3, put another corner on the speedster.
Don't live in the past.
Revis is still a terrific cornerback, but he doesn't run like he used (it happens to all of us), so when he needs help, give it to him.
*****To subscribe to Jets Confidential Magazine, click below, or call 1-800-932-4557 (M-F, 9-5).
---