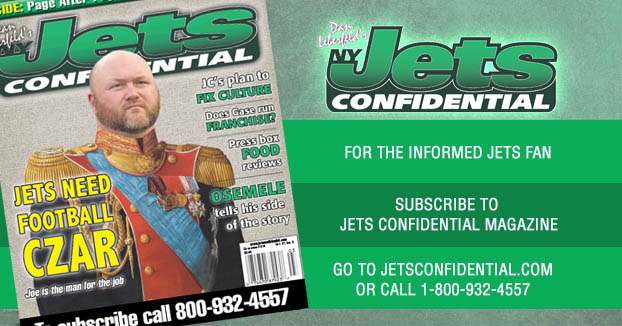 It was a rollercoaster ride for this Jets' unit during the 2019 season.
Talking about the Jets' offensive line.
Due to injuries, they had nine different line combinations start in 2019, and had some rough outings over the course of the season, but Jets GM Joe Douglas feels they played better late in the year.
"I think you saw it down the back stretch where we were able to protect Sam (Darnold), we did a great job picking up stunts, we did a great job picking up blitzes," Douglas said after the season.
But even though they improved late in the season, Douglas, a former offensive lineman himself, knows he has some work to do in this area.
"Moving forward, the line of scrimmage is always going to be a priority here and so it's definitely going to be something that we're going to look to improve every year," Douglas said.
***********************************************************************
To subscribe to the monthly Jets Confidential Magazine, click below, or call 1-800-932-4557 (M-F, 9-5). So much stuff about the Jets you will not read anywhere else. Our next issue comes out next week. Get it, you won't regret it! Makes a great gift for a Jet fan!
---