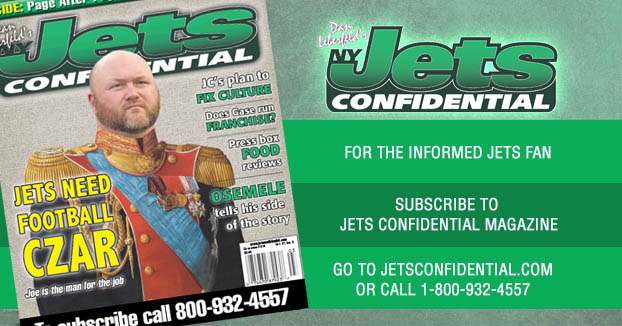 This needs to stop and it needs to stop now.
The repeated attacks on Le'Veon Bell, from sources close to the team, are bad for the runner's relationship with the organization, a poor optic, and not good for the Jets' football culture.
This stuff should be kept in house.
It all started, when following the firing of GM Mike Maccagnan, NFL Network's Ian Rapoport announced that Adam Gase believed the Jets overpaid Bell.
How does it help an organization, for a star player to know his boss feels the team overpaid him, especially before he's taken the field for one game with that team? Rapoport's announcement was SO damaging to the Bell-Gase relationship.
And now you have somebody from the organization questioning Bell's conditioning last year?
Loose lips do you know what.
Joe Douglas needs to put a stop to this.
*********************************************************************************
To subscribe to the monthly Jets Confidential Magazine, a must-read for Jets fans, click below, or call 1-800-932-4557 (M-F, 9-5). Get it, you won't regret it!
---