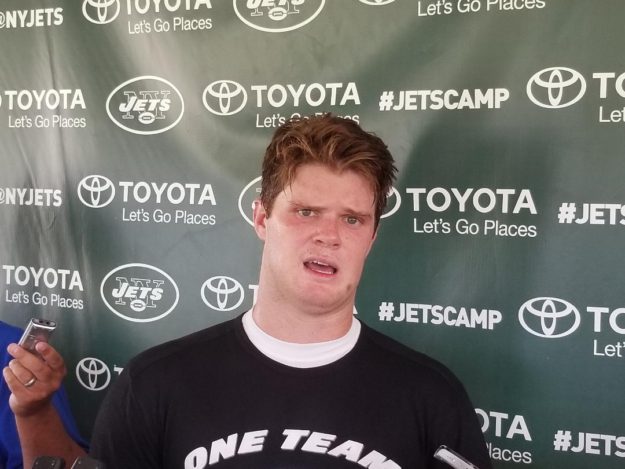 During a press conference on September 7, Jets GM Joe Douglas was asked: "What are your expectations for Sam (Darnold), and specifically what areas would you like to see him improve?"
At the end of his answer, he probably hit the bullseye on what the quarterback must improve to take the next step.
"His ability to digest [the] playbook and just operate at a quicker pace," said Douglas. "You know, there's just that half second, quicker decision, quicker release, you see that in training camp and that fires you up."
Bingo!
And saw that issue with quick decisions on display in Buffalo on Sunday in the Jets' opening day loss.
Darnold clearly needs to speed up his internal clock. Too often, he waits a tick to long to get rid of the ball. He needs to do a better job of knowing when to pull the trigger and let it rip. Sometimes he lacks anticipation and waits too long to cut it loose. Darnold also needs to do a better job cycling through his progressions, and manipulating defenders with his eyes.
So yes, Adam Gase has some things to improve upon as a play-caller (like stop dialing up SO many screens), but his QB needs to make "quicker decisions," as Douglas pointed out on September 7.
*******************************************
To subscribe to the monthly Jets Confidential Magazine, click below, or call 1-800-932-4557 (M-F, 9-5). The unfiltered bottom line about the Jets without the cheap shots and snark.
---