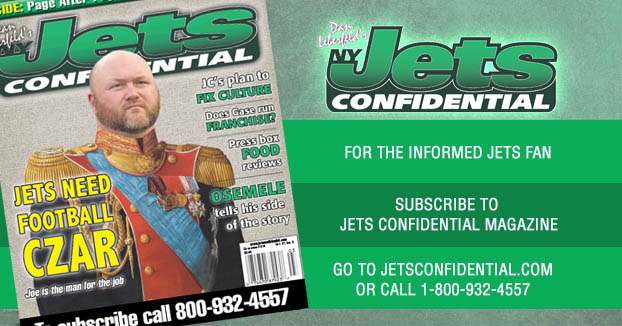 Is Jets GM Joe Douglas pumped to get to work this off-season?
"Absolutely, it's a great opportunity," Douglas said.
Why is that?
"It's a great opportunity to improve on the strong finish," Douglas said.
The Jets went 6-2 over the second half of the 2019 season.
Douglas plans on being very selective on the kind of players he brings in.
"It's a great opportunity to bring in the right kind of people, because I do believe that there's a reason the saying's been around for so long, 'You win with people,'" Douglas said.
What is he looking for in players?
"You need high character, you need a certain level of toughness, you need the right people within your organization," Douglas said.
*************************************************************
To subscribe to the monthly Jets Confidential Magazine, click below, or call 1-800-932-4557 (M-F, 9-5). So much good stuff about Gang Green delivered to your mailbox every month. A must read for Jets fans. Get it, you won't regret it! Makes a great gift for a Jets fan.
---