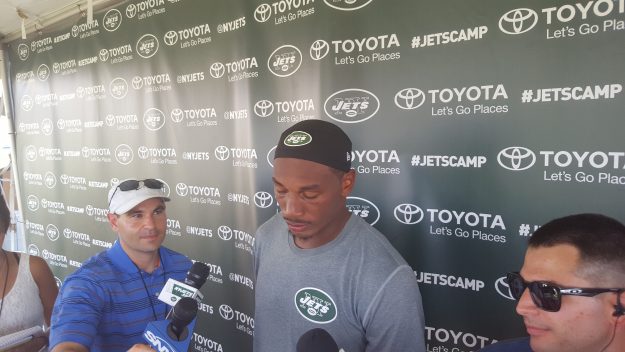 Florham Park – Jets wide receiver coach Karl Dorrell thinks the Jets are getting rookie Charone Peake at the right time.
After a career at Clemson where Peake was buried on the depth chart early, and banged up late, Dorrell thinks the Jets are getting Peake at the right time.
"I'm just happy we have him," Dorrell said. "He's a guy that I have always targeted. I think he can help us. I like his size and his speed and I thought he had great potential. I thought he had a rough start in terms of a college career and I think we are going to get his best football right now, so we are very fortunate to get him."
Peake is 6-2, 209 pounds with 4.37 speed and has the wingspan of an aircraft carrier.
Peake was a seventh-round pick of the Jets in the 2016 draft. Based on how he's looked this summer, he probably should have gone a lot sooner.
*****To subscribe to the monthly Jets Confidential Magazine, click below.
---