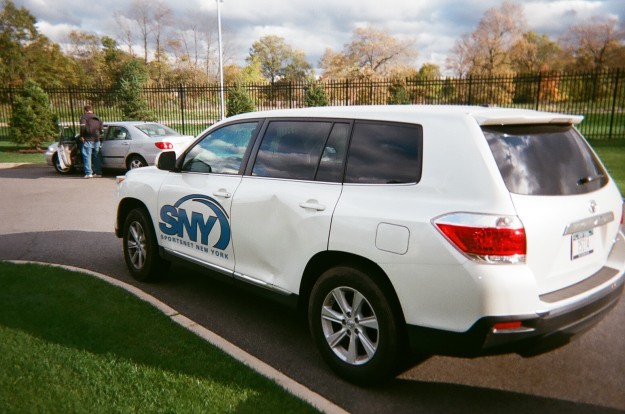 You have to give SNY credit.
Even though they are the Jets television partner, they clearly don't censor their analysts.
Kris Jenkins has been roughing up the Jets all season, including full-frontal verbal assaults on Mike Tannenbaum, Brian Schottenheimer and Nick Mangold.
And there seems to be no sign of Jenkins pulling back.
Sometimes media partners of teams ask their talent to tone down the vitriol.
SNY is clearly not doing this with the bombastic Jenkins.
And for that, they deserve credit.
---