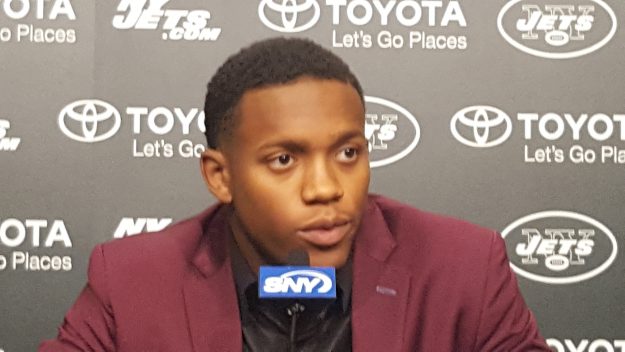 It's no secret a big reason the Jets picked Ohio State LB Darron Lee in the first round are his coverage skills.
He can not only cover tight ends and running backs, but wide receivers as well.
Lee often covered speedy OSU wide receiver Braxton Miller in practice.
"I practiced against Braxton Miller every day, so I had a lot of experience going against somebody as shifty as he is," Lee said.
If he can keep up with the speedy Miller, running with NFL tight ends shouldn't be a big problem.
And dealing with the New York media shouldn't be a problem for him either. His mother is a long-time TV news anchor (now in Columbus), and Darron grew up around news rooms. The media thing comes easy to him.
"I think it helped me," Lee said. "I picked up things – how to speak, how to answer questions, what to you look out for."
His mother's work habits also rubbed off.
"Her work ethic is unbelievable – she is very respected in the news room," Lee said. "She taught me there is nothing wrong with having pride in your work."
And the Jets expect to have a lot of pride in how Lee covers tight end, and maybe a receiver now and then.
---