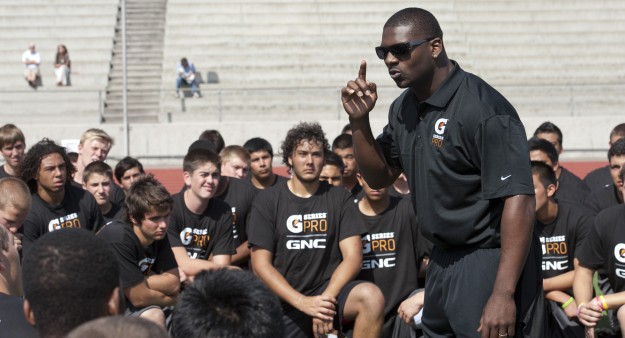 What does veteran RB LaDainian Tomlinson think of Rex's brash approach?
"I think being around Rex for two years now, you just kind of understand that's the way he approaches the game," Tomlinson said. "(He is) a very passionate guy and there's nothing wrong with it. Different people have ways of approaching the game where they need to get pumped up for the game and whatever they need for that particular game. So, that's the way Rex has always been. That kind of rubs off on us.
"But sometimes it does give the other team motivation to come in and beat us. But at the same time, this team needs that from Rex. We've got a lot of young guys coming from college and need that type of leadership.
"No, it hasn't rubbed off on me just because I'm an older player, I've been around, played a lot of games. So, I know what it takes for me to get ready for a game."
---