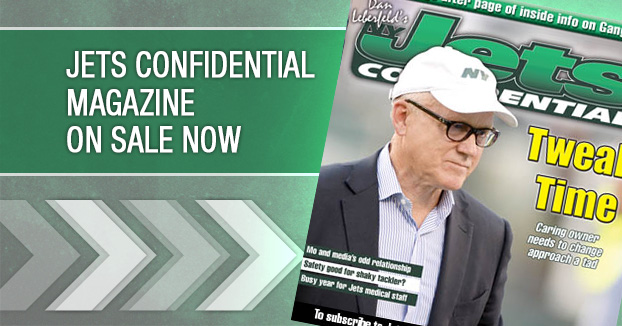 The hysteria over the impact of the Jets' decision to move on from linebacker David Harris and wide receiver Eric Decker is a little out of hand.
Many fans and reporters are pushing the narrative that the Jets are rebuilding and/or tanking this year, and they are now doubling down on this theory, based on the Harris/Decker departures.
In my opinion, the Jets won-loss record, whatever that might end up being, wasn't greatly altered by these two moves.
Harris is a class act, and the timing of the decision is unfortunate, but he's lost a step (it happens to all of us), and struggles playing in space. It remains to be seen who replaces Harris in the starting lineup, but Bruce Carter, who had five picks in Dallas in 2014, and ran 4.5 when he came out of UNC, is one of the candidates.
As for Decker, he was scheduled to make $7.25 million this season, and is coming off two major surgeries in one offseason on his hip and shoulder. He's also 30-years-old. Any team would be concerned with keeping him around, the player getting hurt again, and then your on the hook for his entire salary in 2017.
The Jets have three young, big receivers they like in Quincy Enunwa, Charone Peake, and Chad Hansen. Certainly the work of one or two of those guys can fill the void, and all three of their salaries combined are less than Decker.
The Jets might not have a great season in 2017. That remains to be seen. But I don't think these two moves are going to move the needle that much, where it impacts their record significantly, or at all.
*****To subscribe to the monthly Jets Confidential Magazine, click below, or call 1-800-932-4557 (M-F, 9-5). Tons of inside info on the Jets delivered to your mailbox each month. Don't miss out!
---