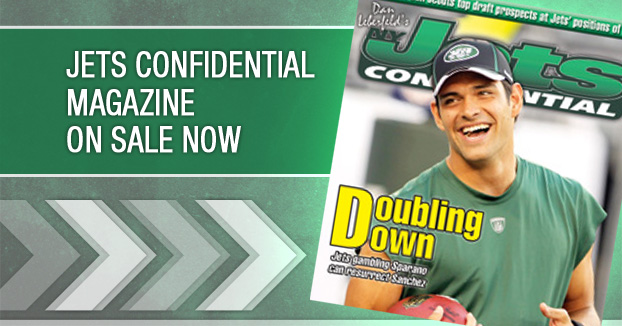 "Andre Branch is one out of Clemson who is still developing, but had a big year
this year, doubled his sack production from a year ago. Ten and a half sacks
this past year, not overly physical, but like I said, he can get to the
quarterback. He was quick off the ball. He can bend the edge, very good body
control, long arms, and I think his best football is still ahead of him.
"Same for Whitney Mercilus, the Illinois defensive end who had another guy who
had best production by far for him was this past year. He was relentless as a
pass rusher, all over the place, flying around the field.
"I don't think he's an elite athlete, but he certainly has the combination of
size at 6'3" and a half, 261 pounds, and the burst you look for to get after the
quarterback.
"Then you talk about the 16 sacks he had this past year, and nine forced fumbles.
To me, that is one of the underrated statistics. I'm not a big stat guy, but I
always look to see with these defensive ends, arm length, obviously sacks, and
force fumbles.
"I think Sam Acho is a great example from a year ago. Here's a guy that I
thought had average physical tools, but he's constantly forcing fumbles and
making big plays, and I think Whitney Mercilus has a chance to become an impact
player at the next level.
"Couple other guys, Nick Perry from USC, good pass rusher. I'd like to see more
consistency out of him, but a very good athlete. Probably in that late first,
second round range. Vinny Curry in the second round is underrated and has a
chance to come in and become a good player, and consistent player and could help
a team in a four‑three defense."
---