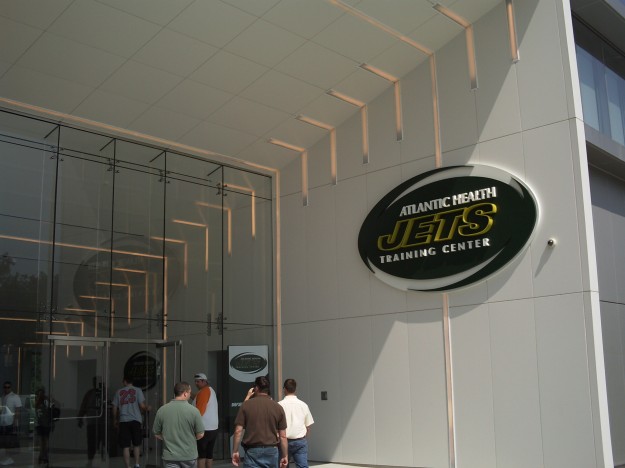 To me, the Miami Dolphins made a big mistake that could really hurt them this year.
When Bill Parcells started rebuilding the Dolphins in 2008, he, GM Jeff Ireland, and head coach Tony Sparano (they were all together in Dallas), were intent on putting together a 3-4 defense.
In the 2008 draft, they added 3-4 defensive ends Kendall Langford and Phillip Merling. In the 2010 draft, they picked defensive end Jared Odrick, another end who fits the 3-4 with his size and skillset.
Actually in the draft before the Parcells-Ireland-Sparano troika took over, the Dolphins picked nose tackle Paul Solai (6-4, 355) in the fourth round, and under Sparano, he evolved into one of the NFL's best 3-4 nose tackles, over the last four seasons.
They added 3-4 defensive end Tony McDaniel's in a trade in 2009.
In the second round of the 2010 draft, the Dolphins picked 3-4 OLB Nawa'akoa Lisiate Foti Analeseanoa Misi. His friends call him "Koa."
In 2009, the Dolphins outbid several teams for CFL star Cameron Wake, who was a perfect fit for 3-4 OLB, and he has not let the down, turning into a Pro Bowl player.
The also added a couple of talented 3-4 inside linebackers in free agency in Karlos Dansby and Kevin Burnett. They paid Dansby a lot of money after he emerged as one of the NFL's best 3-4 ILB's in Arizona. Burnett played for Parcells in Dallas.
So where am I going with this?
After four years of doing a really nice job of building a 3-4 front, the Dolphins new head coach, Joe Philbin, who took over after the 2011 season, has decided to go with the 4-3 defense.
He fired long-time friend Kevin Coyle, the former Cincinnati Bengals secondary coach, to be the defensive coordinator. Coyle coached in Cincinnati for 11 years, and they played the 4-3 the entire time. It's what he knows.
I'm not staying Coyle is a bad coach, but why not hire a 3-4 coordinator, and keep a good thing going?
One of the reasons Rex Ryan was a good fit for the Jets was because they had been building a 3-4 under Eric Mangini, and Ryan kept that going, and improved it.
And what makes Philbin's move even more of a head-scratcher, is that he came over from Green Bay, where they have had great success in recent years running a 3-4 under Dom Capers.
Jets fans know all too well what happens when a team transitions from the 3-4 to the 4-3, or the other way around.
Remember when the Jets went from Herm Edwards' 4-3, to Eric Mangini's 3-4, and the latter attempted to make Dwayne Robertson a 3-4 nose tackle, and Jon Vilma a 3-4 ILB, when they were both too small. It didn't work.
So expect some square pegs in round holes in Miami this year. is Wake a 4-3 end? Are players like Odrick, Langford, Solai and McDaniel good fits for a 3-4 line? Surely, some will be fine with the transition, but others won't.
And this should help the Jets when they face Miami, especially in Week Three, early in the transition.
July 9, 2012
(Premium will return on Tuesday by 9:30 pm.)
---