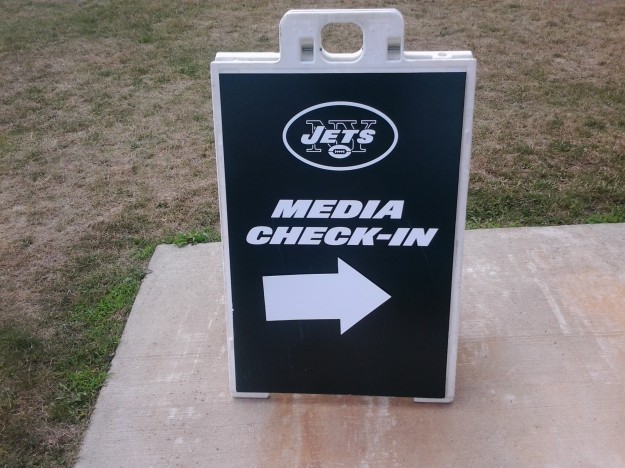 On some teams, it would be untoward for the defensive coordinator to evaluate the team's offense.
But clearly not with the Jets.
Mike Pettine talked extensive to Manish Mehta about the Jets' offense in the New York Daily News.
What does Pettine think of the Jets taking Mark Sanchez out of the game, at times, for Tim Tebow and the Wildcat.
"That's something that we're going to have to manage, but if you do it in the right way, it's a win-win," Pettine told the Daily News. "It takes some pressure off of Mark. We're in the 'whatever-it-takes' business. We're not looking for style points. People might say, 'Well, you're not running a NFL-style offense.' Yeah, so what? We're moving the ball, we're scoring, we're creating problems on defense. Because that's what it does.
It forces you to take extra time to prepare and you can't get that time back.
"Mark is much more of a complete quarterback. We're going to use Tim the way we envision — as a package player.
"We'll be all over the map with it. We're only limited by our own creativity. Whether it's just Mark, it's both or it's just Tebow out there, there's different ways to do it and a lot of different ways to dress it up."
---