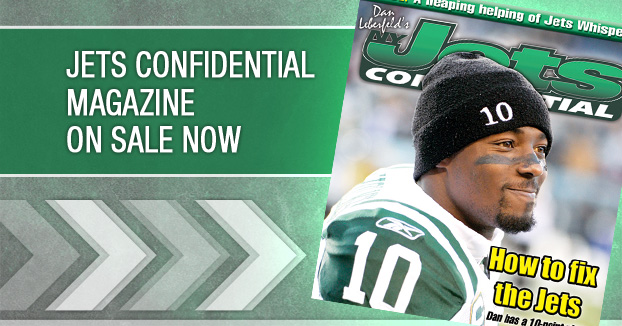 You don't want to miss the latest issue of JC Magazine.
It's loaded with page after page of  the good stuff on Gang Green, including Dan's extensive 10-point plan on how to fix the Jets, seven pages of Whispers (over 7,000 words), features on Santonio Holmes and Peyton Manning and so much more.
It's a great read, and you don't want to miss out. You can pick it up on a Tri-State-area newstand or subscribe on this website, or by calling 1-800-932-4557.
You aren't doing to read this stuff ANYWHERE else!
---