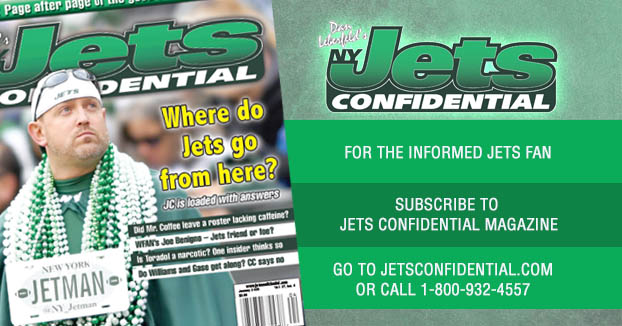 One of the highest-ranking officials in the Jets' player personnel department . . .
. . . is Chad Alexander.
Alexander is the Jets' vice president of player personnel, hired in June, 2019, after 20 years in the Baltimore Ravens' organization.
He granted a rare interview recently to the Jets' website, and offered some thoughts on how things are going for the Jets' new player personnel brass, a group hired pretty late last year.
"We had to kind of hit the ground running when we started," Alexander told Ethan Greenberg of newyorkjets.com. "But I think now is a time where it's kind of slowed down a little bit, we've put our processes in place and we can talk about what we want out of players and get to kind of stack the board."
Alexander, who learned a great deal from the legendary player/executive Ozzie Newsome while working in Baltimore, has a clear vision for the kind of players he and Douglas want.
"We want to bring in guys who have extremely high character and then obviously all the physical attributes: guys that are big, fast and strong," Alexander said. "You want to bring in good leaders and guys that have just the right mentality going forward and are going to help us win football games."
And Alexander thinks the Jets are in great hands with his long time friend/colleague Douglas running their player personnel department.
"It would be really hard to find anybody in the NFL that has anything bad to say about Joe Douglas," Alexander said. "He's a great listener, he's an extremely hard worker, he's got a great football mind, and I think he does a great job of bringing it all together and collaborating with the coaching staff and the business side as well as the scouts."
****************************************************************************
To subscribe to the monthly Jets Confidential Magazine, click below, or call 1-800-932-4557 (M-F, 9-5). A subscription makes a great gift for a Jets fan! Get it, you won't regret it!
---