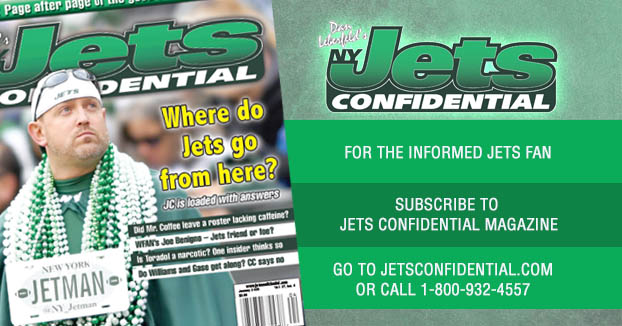 If you want to have a successful team in the NFL, you need to get high marks in this area, and NFL.com ranked the Jets 32nd for their work in his department.
We are talking about their 2019 draft class.
NFL.com ranked all 32 draft classes from 2019, and the Jets came in dead last. The San Francisco 49ers were #1. This was Mike Maccagnan's last draft as Jets GM. Here is what NFL.com analyst Gennaro Filice had to say about the Jets' 2019 draft class:
Filice: Fresh off a breakout redshirt sophomore season at Alabama, Williams was viewed as a slam-dunk selection when the Jets came on the clock at No. 3 overall. But his first campaign with New York was quite underwhelming. A penetrating, game-wrecking force of nature with the Tide, Williams was reduced to a block-eating space-filler on the Jets. Now, Gang Green didn't exactly put the rookie in a position to put up numbers — routinely deploying him as more of a two-gapping defensive tackle, as opposed to putting him in a playmaking role — but you can bet that everyone will expect more than 2.5 sacks and six QB hits in 2020. Sadly, the Jets' second selection went far worse. Polite, who had first-round buzz before completely bombing the pre-draft process, was released before the regular season even began. That's an unmitigated disaster for a Day 2 selection. Honestly, the Jets' last two picks were their best two picks, at least in terms of 2019 returns. Cashman was a sideline-to-sideline playmaker — against both the run and pass — before a shoulder injury in late October sidelined him for the season. (This is concerning, as the former Minnesota Golden Gopher had multiple shoulder surgeries in college.) Austin got a late start on the season, as he was recovering from a torn ACL, but he acquitted himself quite well when he hit the field. That is, before he gave up a bad touchdown pass against the Steelers in Week 16 and was banished to Gregg Williams' doghouse, never to be seen again. The lengthy cover man should get a chance to prove himself again in 2020.
For the whole list, 1-32, go to NFL.com.
***************************************************************************************
To subscribe to the scoop-filled Jets Confidential Magazine, click below, or call 1-800-932-4557 (M-F, 9-5). A must-read for Jets fans, So much stuff about Gang Green you won't read in the mainstream media. A subscription makes a great gift for a Jets fan!
---