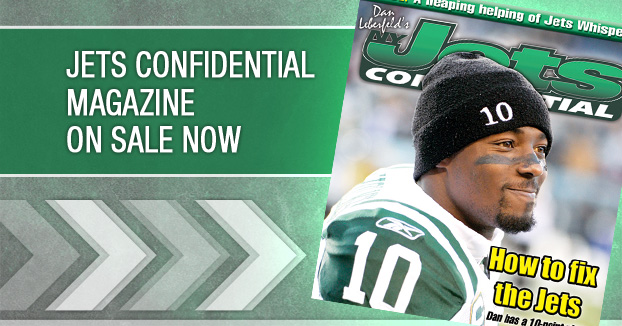 Woody Johnson said on Thursday that wide receiver Santonio Holmes will be back in 2012.
"He may be one of the best players we've ever had,"  Johnson said.
He's also one of the highest-paid players they've ever had. He signed a new contract last year with $23.5 in guaranteed money.
If the Jets cut him this year, there is a $9.3 million cap hit.
They can't afford to cut him.
Otherwise, it would be a no-brainer to get rid of the Joel Segal-client, who is bad for team chemistry.
---