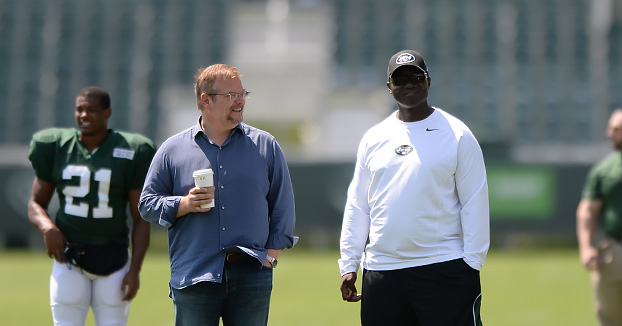 If Woody Johnson becomes Ambassador to the United Kingdom, his brother Christopher will move into the Jets' owner role.
And if that happens, perhaps Christopher can make an important call – to Joe Namath.
Maybe Todd Bowles and Mike Maccagnan can call him as well.
The relationship between the organization and it's most iconic former player needs to improve.
He hardly comes around anymore. He seems to be keeping a distance.
You get the sense that something happened.
Did you see the new Buffalo coach took a bunch of legendary Bills to dinner this week. That was very cool. It was a very good optic.
So if Christopher Johnson takes over, one of the first things he should do, IMO, is give Namath a call and tell him how much the organization loves him, respects him and would love to have him around more.
Something isn't right in this relationship now and it needs to be fixed.
*****Subscribe to Jets Confidential Magazine. Loaded with page after page of great stuff on the draft and the Jets. Get it, you won't regret it. To subscribe, click below or call 1-800-932-4557 (M-F, 9-5).
---