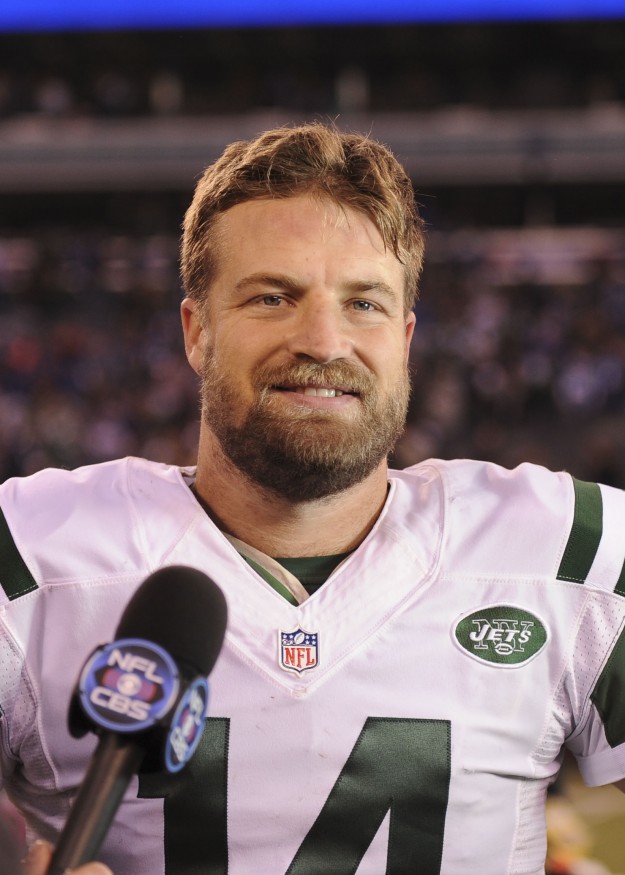 According to some close to agent Jimmy Sexton, the Jets and quarterback Ryan Fitzpatrick are far apart on a contract.
There are many reasons for this.
One big problem is the irresponsible spending of others teams on middle-tier quarterbacks.
But another issue is the Jets didn't plan for this contract.
And this isn't a criticism. Actually, the lack of planning for this contract isn't their fault.
When they traded for Fitzpatrick last off-season, it was as an insurance policy for Geno Smith.
They had no idea that Fitzpatrick would take over for Smith in the summer, and have a career-year.
Often in the salary cap world of the NFL, teams look ahead to upcoming big contracts they will have to handle, and plan accordingly.
They Jets didn't plan for a big Fitz payday. His emergence in 2015 came as a little bit of a surprise, and now they need to pay him quality money.
If they knew they would have to pay a quarterback good money in 2016, perhaps they wouldn't have spent as much on defensive backs last off-season. Of course they would have signed some defensive backs, but perhaps would have doled out a little less cash, and also would have tweaked the money owed in 2016. The contracts of some of the defensive backs probably would have been structured differently.
***To subscribe to the monthly Jets Confidential Magazine, a must-read for Jets fans, click below, or call 1-800-932-4557 (M-F, 9-5).
---